.NET is a flexible software development environment developed by Microsoft and released in 2002. The main tool in its work is a reliable and universal programming language C#. It has been a leader in various toplines for many years, being fast and versatile for projects large and small.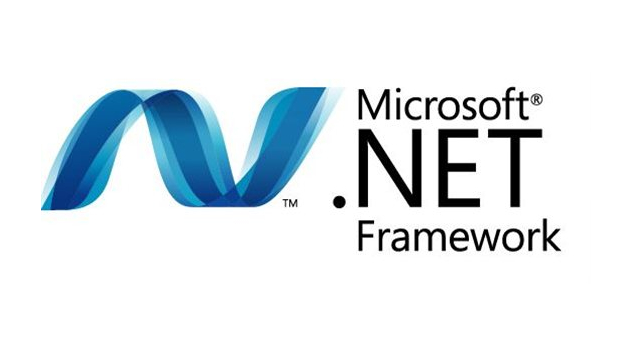 Top 10 .NET Development Companies
Not surprisingly, there is a giant pool of IT outsourcing service providers on the market that offer the creation of customized .NET solutions. Let's take a closer look at the leading .NET development companies around the world.
Selection Criteria
We've compiled a list of the 10 best .NET development companies. These service providers are well-known for their expertise and are well-ranked in the market. Our selection is based on the following aspects:
Industry recognition confirming the competence of high-end technology companies.
Compliance with national and international safety standards.
At least 7 years of custom software development experience.
A strong and legitimate portfolio showing the amount of work done by the company and its growth over time.
Client references and testimonials demonstrating successful projects.
Mangosoft

Mangosoft opens the list of top .NET development companies. It is a software development company that provides enterprise-transforming software. The Mangosoft team focuses on functionality, innovative solutions, and industry best practices.
The company has completed over 250 projects for clients in over 30 countries and the majority of its clients are long-term partners with more than 3 years experience of working together.The developers at Mangosoft use various tools and technologies to create high-quality products. Some of the popular tools and technologies used by them are Java, .NET, Python, PHP, and many more.
Mangosoft can offer developing services with third-party compatibility. It allows creating applications with rich functionality.
Portfolio: Meethoneybee, Bandai Namco Games, Traders.one, Rage of Realms, Liveraise, Veggie Weekend.
Rely on our .NET expertise and get a solution that will take your business to the next level: high quality and tangible improvements guaranteed.
Free Consulting
10Pearls

10Pearls is a complete suite of application and software development services provider. The company creates innovative digital products, both web and mobile. Their clients can enjoy working with US-based architects, project managers, and user experience experts.
Research firms such as Gartner and Forrester have recognized 10Pearls as a leading technology partner.
Portfolio: PayPal, Johnson & Johnson, CocaCola, HughesNet, AmWell, Hologic, Aimco.
Taazaa Inc

Since 2007, Taazaa has been serving startups, SMBs, and Fortune 500 companies. Based on agile software development methodologies, this product development company has been delivering projects efficiently throughout these 15 years.
Portfolio: PulseBox, Malley's Chocolates, Caring24, Wright Partners, Lachina.
Vates

With 30 years of experience in the market,Vates deserves a place among top dot NET companies. Their dedicated teams focus on the backlog quickly, adjusting to deliver effective results.
Startups can benefit from modern Vates solutions and a logical and working backend. And it won't cost the company a fortune.
Portfolio: IBM, HP, Shell, Oracle, Siemens, Motorola, NEC, Pinnacle, FIAT TYCO.
N-iX

Another giant among the best .NET companies is N-iX. It has over 2,000 experts and provides innovative technology for businesses around the world. This company was recognized as one of the Best of The Global Outsourcing 100 providers in 2017.
The company works with both large corporations and SMBs. In its work, N-iX relies on a huge variety of resources and a quality control system.
Portfolio: Ringier, Office Depot, Fluke, Lebara, Gogo, Messer, Globacap, Orbus Software, Fourth.
Andersen

Andersen has a team of over 3,400 developers and rich experience in developing .NET projects. His clients are world-famous companies with complex cases. Currently, the company offers the possibility of launching the project within 10-15 days.
Portfolio: Samsung, Ryanair, Media Markt, Johnson & Johnson, Marvel, GlobePayroll.
Hyperlink InfoSystem

Another Indian company, Hyperlink Infosystem, is ISO 9001:2008 certified. It was founded in 2011. Dedicated and experienced developers of Hyperlink offer a new product in a short time and at an affordable price.
Portfolio: Discovery, Viacom, Disney, Cartoon Network.
CSHARK

Although this company is very young, it has already been recognized by Forbes and The Financial Times for its dynamic growth. They specialize in .NET and .NET Core development. CSHARK experts can develop an app or website from scratch to launch. They work in different industries, from FinTech and biotech to music and IoT.
Portfolio: Fenergo, REGENHU, Meta Bytes, VecCtor, Mindset Innovation, Nudge, Pixel Guru, Omega Lambda.
iTechArt Group

iTechArt Group has extensive experience in web, mobile, cloud, and DevOps. Its large group of 3,500 skilled engineers deliver high-margin products that customers adore.
Portfolio: ClassPass, Merkle, ZEFR, Thirty Madison, Gain Capital, DealCloud, Freshly.
Apriorit

Apriorit has been on the market for two decades. It invites its clients to focus on cybersecurity and top-notch technology. This leading software company helps technology enterprises and startups internationally. They are experts in building custom software solutions, configuring and maintaining cloud environments.
Portfolio: Fortune 500 security solution vendors and virtualization technology vendors, SaaS solution providers.
How to Choose the Right Company
Selecting a reliable contractor can be a daunting task. There are several characteristics of a partner company that you should pay attention to. In addition to those described above, these factors are:
Longevity and versatility of the company.

Skills in

Microsoft Technologies.

24/7 suppor.

Welcoming innovation.
Error-free development.
Always be sure to study the previous work of the developer company and read reviews about them. It is better if the company already has experience in your field. You can easily verify this by looking at their portfolio.
Conclusion
Remember to choose a partner carefully, paying attention to their experience, case studies, and feedback on their work. You can find cases we worked on at Mangosoft on our website and study them in detail. Our clients are well-known companies, and this speaks volumes about the expertise of the developer. We are ready to add your case to our portfolio. Contact us and we'll discuss it.
Subscribe
Enter your email address below to subscribe to our newsletter